Meet Anselmo Goulart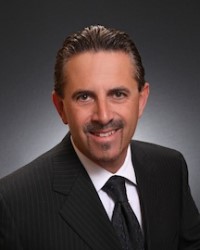 Bringing a wealth of business acumen and corporate experience, for over 27 years, Anselmo Goulart, Realtor-Associate, can provide you with a diverse perspective in relation to your home purchasing and selling experience.
Having built his family company, G.M.&C., Inc, a hardscape and landscape construction business, into a multi-million dollar corporation, Anselmo now focuses his expertise on serving his clients' real estate needs. Anselmo holds multiple CA Contractors License and classifications as well he has founded several Internet Construction Rating sites. He is a recognized community leader of several organizations and firms both in the private and community sector, Anselmo has been president of G.M.&C, Inc., A.G. & Associates, Inc., and G. & G. Investments, Inc., a commercial property investment corporation.
Additionally, he has served on the Board of Directors for the Kiwanis Club of San Ramon Valley, past President of the Diablo Business Network. Anselmo is also a member of the Realtors' Marketing Association.
Anselmo contributes a unique set of talents and enthusiasm, and personal concentration on the service to his clients. Integrity, loyalty and pride are words that have great meaning to Anselmo and that he lives by. Your Real Estate experience with Anselmo's knowledge of contract negotiating and high client service satisfaction will ensure that you will receive personalized service and optimized results.
He is fluent in English, Portuguese, and Spanish, and on a personal note…. He grew up in the East Bay, married his High School sweetheart, and while not actively involved in his work, he loves to golf, ride motorcycles, boating, and spend time with his cherished family, and friends.
"Anselmo,
I would like to thank you for the quick and most rewarding home sale I have ever been associated with. You never ran out of patience with me, kept me focused on what was needed and had the most amazing contractors available for us to use when needed. You are professional at all times, and when needed not afraid of doing what was needed yourself. With your help we far exceeded the sale price we thought we could get. Again from me and my family thank you." Mike C.
"Anselmo has been a pleasure to work with. As first time home buyers my fiancé and I couldn't have asked for a better realtor assisting us. Anselmo is experienced and very knowledgeable in his work. Anselmo was prompt to answer our concerns and provide updates to us in regards to new postings in the areas we were looking to purchase. Anselmo also made the entire process as smooth as possible. He explained in advance what was to be expected in regards to forms and paperwork. Highly recommend Anselmo to anyone looking to buy/sell for the first time and all your home selling needs!" Thania S. & Bryan R.